Q: Tell me a little bit about yourself. (Where you're from, what you're doing now…etc)
A: My name is Brionna Holso, I'm from Rapid City South Dakota and I just graduated from being a student athlete at Steven's High School. I am now training to be a student athlete at the collegiate level. I plan to run women's cross country and track at the University of Portland.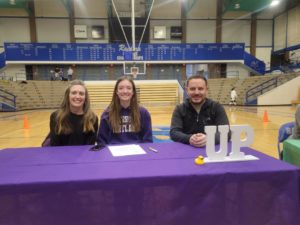 Q: How long have you been running and how did you get started?
A: I've been running since 5th grade so about 7 years now. My family has always been a part of the running community and my parents helped me get into running by throwing me into small races. It eventually grew from a fun hobby to something I enjoy and am passionate about,  so I decided to take it a little more seriously in high school.
Q: Would you rather run with a group or alone?
A: I enjoy running with my teammates and friends, it allows for me to create more friendships with amazing people almost everyday.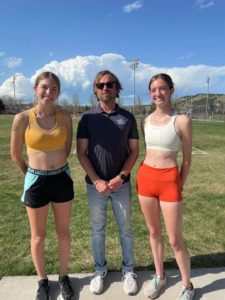 Q: Do you prefer roads or trails?  
A: I mainly run on roads but every now and then I'll do a trail run. I think the scenery is much more enjoyable but I feel like I am able to get up to speed easier on the road.
Q: What is your favorite distance or race?
A: In highschool I would race the 400m, 800m, 1600m, and 3200m, however it is hard for me to pick a favorite. I think the 800m speed is fun but I enjoy the 3200m grind. The 1600m is a good middle ground in between the two.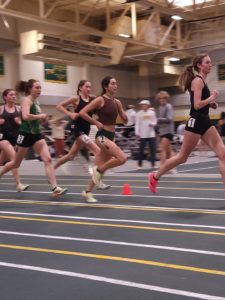 Q: How do you stay motivated when you don't want to run?
A: My teammates, my progress, and my goals are what motivate me to run everyday. I want to improve for myself and my team, so the only way I can do that is by taking time to train everyday.
Q: After a long run or a hard workout, do you treat yourself to something?
A: Sometimes after a hard run I just allow my body and mind to rest for some of the day. I like to treat myself by doing slow stretching or yoga and fueling my body with foods I like to eat, like a bagel or smoothie.
Q: If I didn't run I'd ………..
A: I'm not sure what I would do if I didn't run. I enjoy doing anything and everything outdoors so I'm not sure if I would have a lot of hobbies or I would be competitive in another sport.
Q: What do you find to be the most rewarding thing about running?
A: I love looking back and reviewing all that I've accomplished, seeing my progress and growth is so rewarding.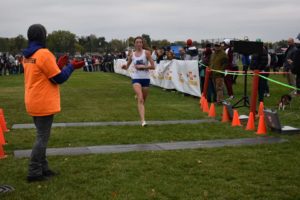 Q: What is your favorite running memory?
A: It's hard for me to only have one favorite running memory because I have so many good ones. I think one of my favorites that's been more recent is my high school team and I went to a really big hill and the grass had just been watered that morning so it was pretty slick. We ended up reenacting a "cheese roll run" and had one person take off down the hill while the rest of us tried to catch them. Everybody was slipping and sliding everywhere and it was the only thing we could talk about for the rest of the run.
Q: What's the most valuable lesson you have learned from running?
A: I've learned more about self discipline, trusting my training, and being more confident and focused on myself. It was hard for me to learn to be more selfish but it really helped my growth as an athlete.
Q: What are your running goals for the future?
A: I'm not sure, I just want to improve as time goes by and try to accomplish a lot of little successes to get me to greater goals in the future.
Q: Who inspires you most?       
A: My parents, teammates, and my friends all inspire me. Each person that I interact with has their own strengths and I think that's pretty unique and exciting to observe and recognize.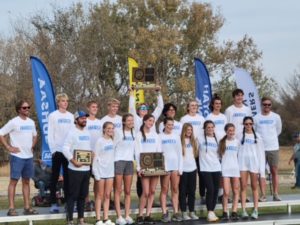 Q: What advice do you have for new runners?
A: Have fun, obviously there's going to be times where it's better to be serious, but running shouldn't feel like a chore. Making friends along the way makes it so much more exciting than doing the work by yourself.