Q: Tell me a little bit about yourself. (Where you're from, what you're doing now…etc)
A:  We are the VanDeest Family (Andy, Jamie, Peyton (14) and Rylan (12).  Andy and I have owned a construction company building custom homes in the Black Hills since 2006.  I also work at Builders First Source as a Design Specialist.  Peyton is an 8th grader and Rylan is a 6th grader both at Spearfish Middle School.  
Q: How long have you been running and how did you get started?
A:  I have been running since the 3rd grade.  I ran cross country in elementary school when we were living in Clovis, CA.  I also ran on a traveling team called the Fresno City Striders from 3rd-6th grade.  We traveled all over the country racing.  In 1996 my dad retired from the Air Force and we moved to Spearfish.  I joined the cross country and track teams running the next six years for Spearfish High School.  Andy started running when he was a junior in high school for Lead High School.  We then both ran for Black Hills State University where we met.  Peyton started running as a sixth grader for Spearfish Middle School.  She now runs on the Spearfish High School team.  Rylan just finished his first season at Spearfish Middle School.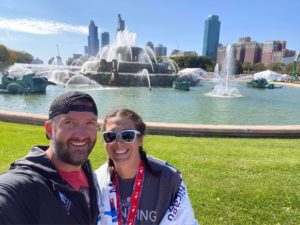 Q: Would you rather run with a group or alone?
A:  I think we would all prefer to run alone or with each other.  I do however have a couple running buddies.  
Q: Do you prefer roads or trails?  
A:  We all prefer the roads.  
Q: What is your favorite distance or race?
A:  My favorite distance is the 10K even though there aren't many opportunities to race that distance in the Black Hills.  Andy's favorite distance in the half marathon.  Peyton's favorite is the 5k and Rylans is the mile.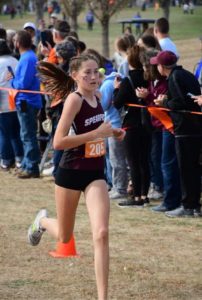 Q: How do you stay motivated when you don't want to run?
A:   If we are not motivated we normally call up some friends to schedule a run, then we know we won't skip.  Peyton likes to think about her goals and remind herself that she is still working towards the end goal.  
Q: If I didn't run I'd ………..
A:  We would all go biking.  
Q: What do you find to be the most rewarding thing about running?
A:   The most rewarding thing for all of us is the friendships that we have made along the way.  
Q: What is your favorite running memory?
A:  For me it was when my 4×800 meter relay team won the National Championships my sophomore year at BHSU.  Andy says the New York City Marathon was his favorite running memory.  It was his first major marathon and he ran 3:07.  Peyton's is when she broke my two mile Spearfish High School record at the Howard Wood Relays last year.  I previously held the record for 22 years at 11:22 and she ran 11:04.  Rylan's is winning the Rapid City Invitational this year as a 6th grader.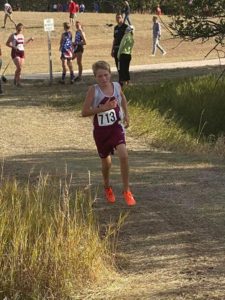 Q: What's the most valuable lesson you have learned from running?
A: I think one of the most valuable things for us is that sometimes things don't go as planned, but the important thing is to adjust and start working again.  
Q: What are your running goals for the future?
A:  I personally would like to run a decent half marathon.  Peyton wants to have no regrets when she graduates.  Rylan wants to break 19 minutes in a 5k as a 7th grader.  
Q: Who inspires you most?       
A:  Our family, friends and teammates inspire all of us.  
Q: What advice do you have for new runners?
A: Be consistent, be patient and listen to what your body is telling you.